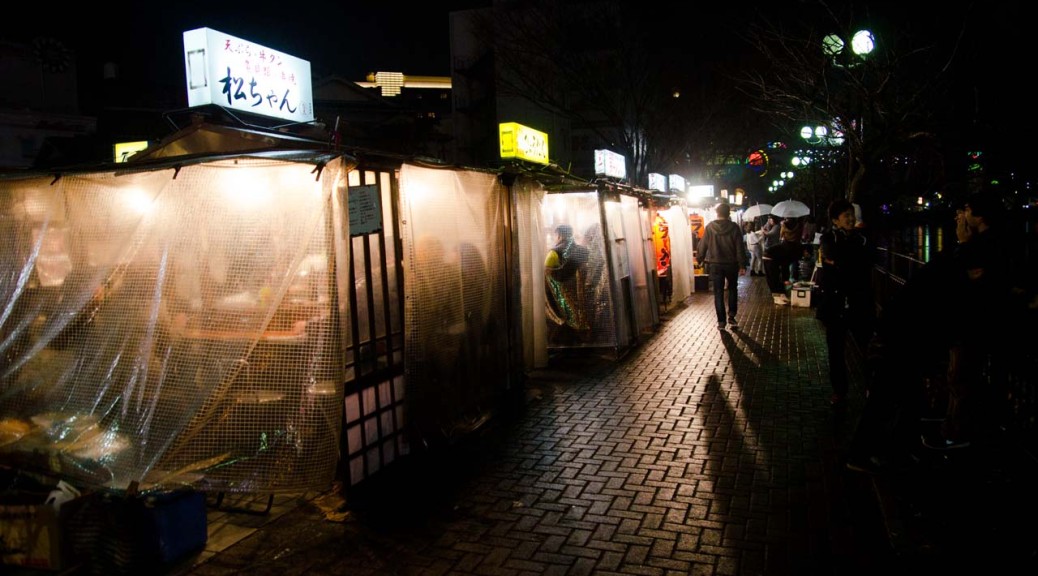 Hakata Station.
From the station we walked south towards Minoshima Market street.
The market was closed but we found:
a neko guarding an alley
little gardens
doors
yatai parking
more doors.
Later, thought about having some chewy Ika イカ.
Had some noodles instead
and gyoza 餃子.
Headed north to Fukuoka Tower. We merged into a crowd of women fresh out of a concert by boy band Kanjani Eight performing near by at the Yafuoku! Dome. They all carried bags printed with the band's lips-and-sharp-teeth logo.
Left a mustached octopus behind.
Observed.
Love locks at "lover's sanctuary".
Love for sale. ¥1,000
Robo-bins loitering at Nishijin-eki 西新駅.
We had our last pork ramen at the yatai street by the Nakagawa 那珂川. A group of Koreans (kankoku) arrived. The girl in the group said the cook was bery handsome in Korean. Her male friends studied him and agreed. The Japanese cook understood and blushed, and tried to look cool. The ramen wasn't as good as the night before.